Indian Waterfall
Salto de Quilacura
Curacautín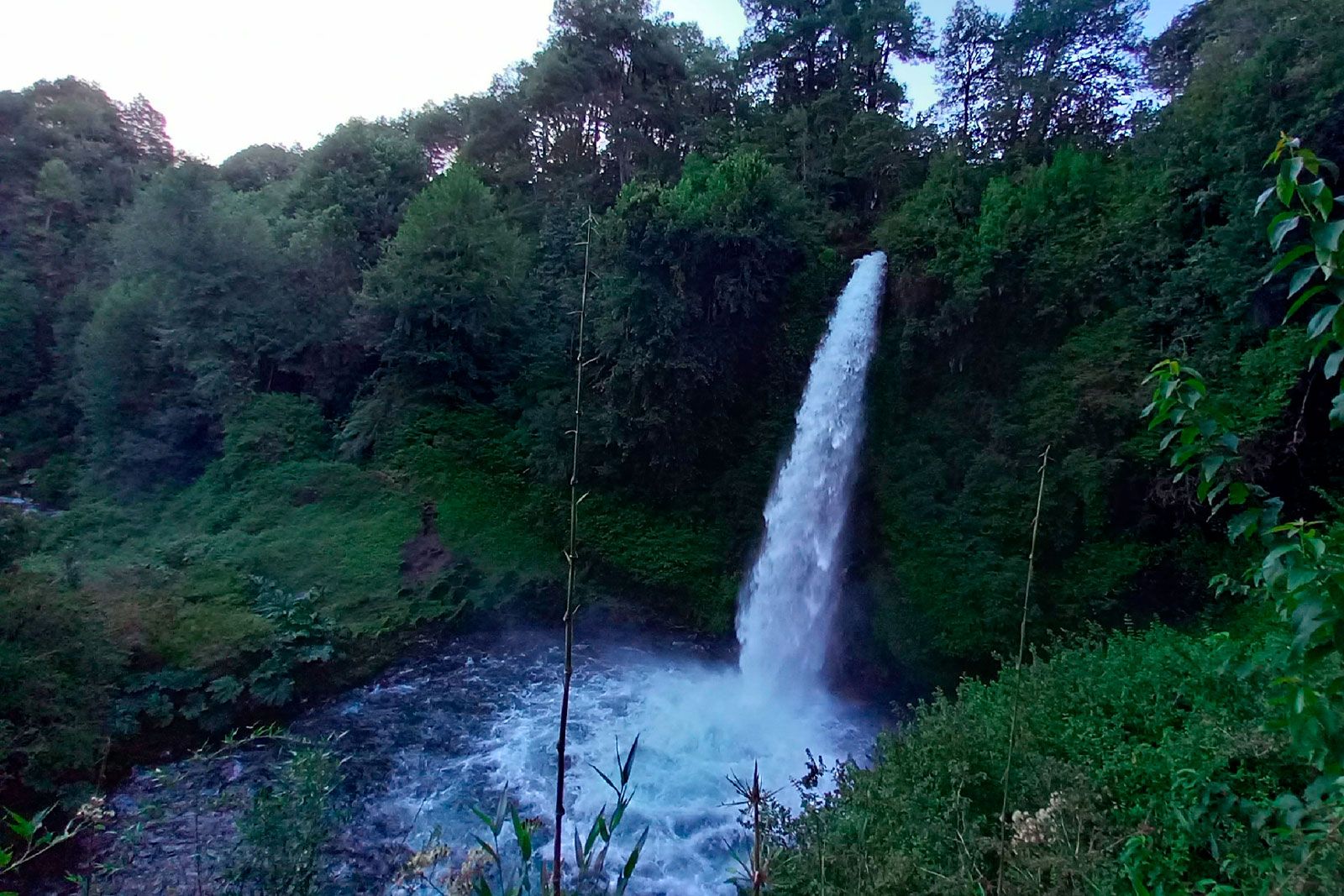 Description
20 m high waterfall located near the intersection of Indio and Cautin rivers. Rocks with fluvial erosion known as "lunar rocks" are observed.
Story
Leyenda Mapuche de el Salto de Quilacura.
Geodiversidad relevante
Salto de agua; Lavas del Pleistoceno (Conjunto de volcanes de la Cordillera Principal)
Biodiversidad relevante
Se evidencia la asociación entre especies del Bosque andino patagónico y bosque siempreverde probablemente influenciado por las características climáticas húmedas del sitio.
Geositios cercanos
Aprovecha el impulso y visita además los siguientes geositios cercanos (4).