Malalcahuello Hill
Curacautín , Reserva Nacional Malalcahuello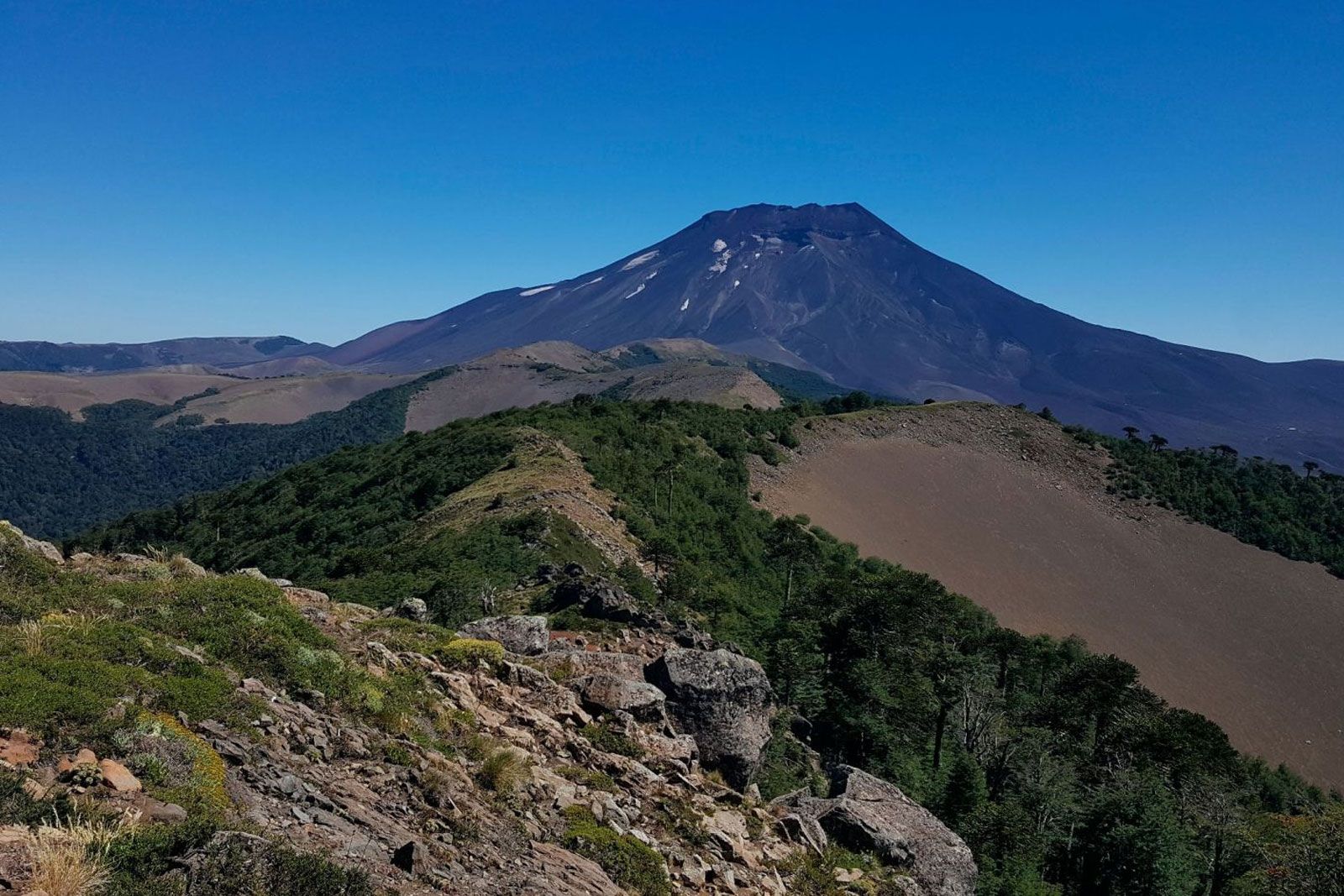 Description
It corresponds to the highest summit of the Coloradito range that is covered by ancient volcanic deposits. From here it is possible to see the valley of the Cautin River and the Lonquimay, Sierra Nevada, Llaima, Sollipulli and Lanin volcanoes.
Geodiversidad relevante
Lavas del Mioceno (Formación Cura-Mallín); Valle (Cautín); Volcanes de la Cordillera Principal
Biodiversidad relevante
En este sitio es posible estar con un bosque adulto de a Araucarias y especies de nothofagus achaparrados por exposición al viento y la nieve. Una buena diversidad de aves es posible de encontrar en su recorrido.
Patrimonio cultural
Ruta expone bosque en diferentes grados de explotacion forestal histórica. vista a plantaciones de pino y araucarias. vistas a valles de malalcahuello y volcanes. permite el relato historico del desarrollo del valle.
Geositios cercanos
Aprovecha el impulso y visita además los siguientes geositios cercanos (4).